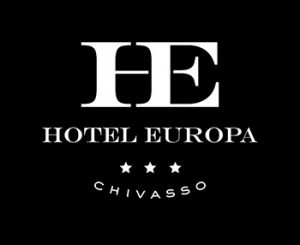 CAN YOU CHECK THE AVAILABILITY
AND MAKE A RESERVATION?
The online booking form is automatic. The interface is easy to use and allows you to ask the availability, they aren't considere as a real booking, then the hotel will provide to answer and confirme your request by mail before 24 hours.
HOW DO I KNOW IF MY RESERVATION IS CONFIRMED?

Once sent the booking request, you will receive the possible confirmation of availability from our staff within 24 hours.
IN CASE OF PROBLEM WITH MY BOOKING, WHO SHOUL I SEND A MAIL?
We ask you to send an e-mail to info@hoteleuropachivasso.it to receive assistance.
WHEN WILL I GET THE ANSWER TO MY REQUEST?
We always try to answer to all questions within 24 hours. Please send the mail to info@hoteleuropachivasso.it or for receiving immediate assistance call +390119171886
WHAT ARE THE CHECK-IN AND CHECK-OUT TIME?
The check-in can be made from 13:00 to 22:00, on sunday however is possible from 17.00 to 22.00 due to the reception closing time (12.00 – 17.00). If your arrival is planned later or earlier please inform us by phone, +39.011.917.18.86 or by e-mail, info@hoteleuropachivasso.it.
The check-out has to be made within 10:30 in the morning. Late check-out is permitted, but you have to pay an extra charge.
HOW CAN I DELETE OR EDIT MY BOOKING?
It's possible to cancel the reservation or to change an existing reservation by sending an email to info@hoteleuropachivasso.it
WHAT ARE THE TERMS OF CANCELLATION OF MY BOOKING?
The booking can be cancelled in any time free of charge and doesn't entail any penalty, unless it's made beyond the 24 hours before arrival. For cancellations after the indicated deadline, a penalty will be applied. One night of stay will be charged. Some terms of cancellation will be applied in case of no show.
DO I HAVE TO PAY A CANCELLATION FEE?
To avoid cancellation fees by the hotel, be sure to cancel within the cancellation terms of your reservation.
ARE ANIMALS ADMITTED IN THE HOTEL?
We love animals, but they are not allowed in our property because some guests might not like it. We apologize.